Willpro is a family business. We are founded in 1995 by J.G. Willering. His son Chris is nowadays the owner of Willpro. Together they made Willpro as it is. A renowned reliable partner for a diverse group of clients. Originated as a one-man business, we have grown into a well-established company.
History
In 1995 J.G. Willering took the bold step, to buy his first milling machine and founded Willpro Technology. His goal was the production and trade of industrial knives. To expand this in a later stadium with fine mechanical machining. More than 25 years later, this is still the core of our company.
Entrepreneurship and technique are what attracted Chris Willering. Since 2001 he expanded our company, together with his father. In 2008 he took the complete responsibility of our company. In the same year, we moved to our current building. This new situation gave us the possibility to expand and grow.
In the past years, this growth has continued, because of investments and focus, this has caused a lack of space. This is why we will move to our new building in mid-September.
Our goal is to stay ahead by always being innovative. That is why we choose to give our organization a new and fresh appearance in 2020. Also the name Willpro Technology B.V. has changed to Willpro B.V.
For more than 25 years we are constantly searching for improvement and innovation in our company. In the future, we will continue this trend.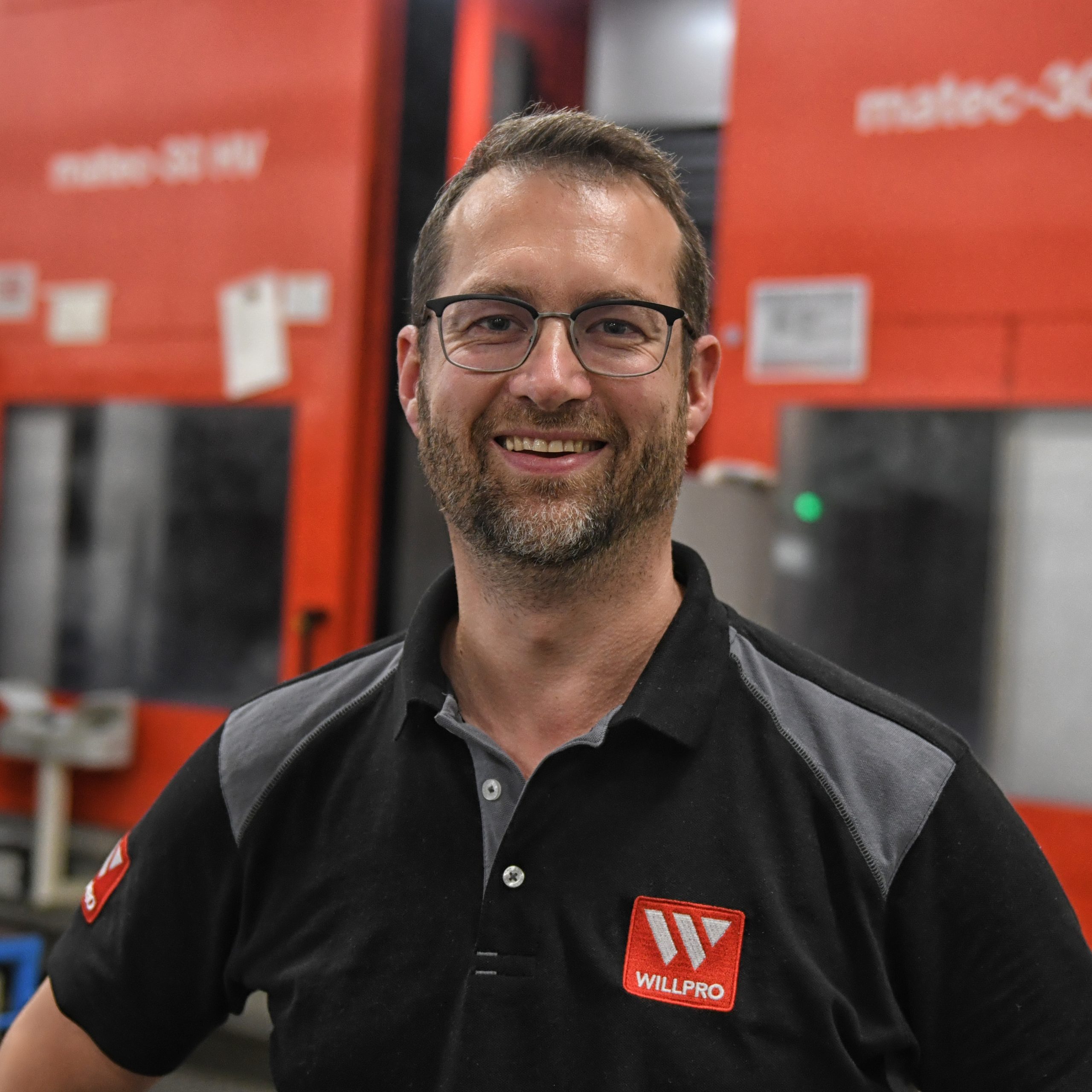 Our people
Every day, our amazing team ensures that we can perform. Therefore, we think it is important to contribute to the development of our people. That is why everyone gets the chance to learn and develop.
As a family business, we have a horizontal structure. You will always have a fixed point of contact. The people of the production facility can walk into the office anytime and immediately get answers to their questions.
Every day, our amazing team works on the continuity of our company. If necessary we will go the extra mile at Willpro
Watch our new company film!